by Sara Zanotta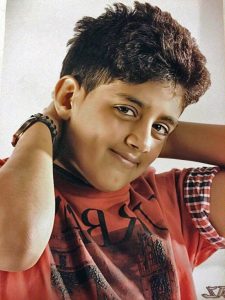 Murtaja Qureiris, an eighteen-year-old young man from the Shia community in Saudi Arabia, who had been arrested at the age of 13, will not be executed, a Saudi official told Reuters news agency.
Murtaja was detained in September 2014, after having taken part in a protest against the government in the Eastern Province of Saudi Arabia, mainly inhabited by the Shia minority. The young man was accused of a series of offences ranging from the participation in anti-government manifestations and the funeral of his brother to the manufacture and usage of Molotov cocktails and the belonging to a "terrorist" cell. Given those accusations, on 8th June 2019 Amnesty International announced that the death sentence had been confirmed, an act in contrast with International Law which prohibits the capital punishment for offences committed by people below the age of 18.
The story of Murtaja Qureisis heightened public awareness on the violations of human rights in Saudi Arabia. A few months before 37 men, mainly Shi'ites, had been beheaded. At that time, the U.N. human rights chief said that they were not given a fair trial and that three minors were sentenced. The conditions of Shi'ites in Saudi Arabia are quite critical. About 10-15% of the population belongs to the Shia community, and most of them live in the Eastern Province of the country; their rights are often violated, as first documented by Human Rights Watch in 2009 and later confirmed in 2018. Those violations concern, among others, the freedom of religion, education and association and the judicial system. The Shia's demonstrations and protests are almost always repressed with violence, arrests and executions; the government does not allow the existence of public places of worship for non-Sunni communities and shuts down private Shia halls. Shi'ites are excluded from certain public sector jobs and high political offices, with only one Shia ambassador ever appointed in Saudi history: Jamil al-Jishi, who served in Iran between 1999 and 2003.
In 2018 the reforms carried out by the Saudi Crown Prince Mohammad bin Salman raised hopes that the Shia population's conditions would improve, as the religious establishment, which had demonized Shias for decades, was weakened, and the Saudi school curriculum was purged of some anti-Shia rhetoric and images. Actually, these latest reforms did not remove all anti-Shia rhetoric in textbooks: the term "rejectionists" is still used to refer to them, and Shia as well as Sufi practices are still condemned. Most ominously, dozens of Saudi Shia protesters are still detained due to their participation in 2011 protests. Only time will tell if the limited reforms of Mohammad bin Salman are only cosmetic or if they mark the beginning of a new era for the religious minorities of Saudi Arabia.
SOURCES
Adam Coogle, "Saudi Arabia's 'Reforms' Don't Include Tolerance of Shia Community", Human Rights Watch, 21th September 2018 https://www.hrw.org/news/2018/09/21/saudi-arabias-reforms-dont-include-tolerance-shia-community
Stephen Kalin, "Exclusive: Saudis say Shi'ite man arrested as juvenile will not be executed", Reuters, 16th June 2019 https://www.reuters.com/article/us-saudi-rights-exclusive/exclusive-saudis-say-shiite-man-arrested-as-juvenile-will-not-be-executed-idUSKCN1TG0OG
Sarah Leah Whitson, "Briefing on Religious Freedom and Human Rights for Shia Communities in Sunni Countries", Human Rights Watch, 26th June 2018 https://www.hrw.org/news/2018/06/26/briefing-religious-freedom-and-human-rights-shia-communities-sunni-countries
"Saudi Arabia: Authorities must not resort to use of death penalty against protester arrested aged 13", Amnesty International, 7th June 2019 https://www.amnesty.org/en/latest/news/2019/06/saudi-arabia-authorities-must-not-resort-to-use-of-death-penalty-against-protester-arrested-aged-13/
"Saudis say Shia teenager will not be executed: Report", Al Jazeera, 16th June 2019 https://www.aljazeera.com/news/2019/06/saudis-shia-teenager-executed-report-190616064642069.html